Rooming List

List is displayed by suites Room 1 on the top, Room 2 on the bottom.
Girls:
Peyton Bernath Anna Devroged
Meghan Miller Delaney Muma
Katie VanLaan Julia Mercado Gomez
Elyse Poling Therrien Roomsburg
Nadine Afton Lisa Cohn
Keagen Chatel Morgan Ogden
Natalie jasman Kaitlin Rich
Kelly Sikorski Debbie Osburn
Katitlyn Oostveen Roxanne Smith
Kailee Anthony Tiffany Osburn
Monica MacFarlane Kelsey Toporski
Molly Ignasiak Lydia Leech
Becca Peterson Alyssa Leech
Jenny Start Keely Howen
Lauren Petruska Neisha Thompson
Ally Crouch Nicole Latham
Samantha Peterson Paige Christiansen
Hannah Gubala Jewell Moomey
Rebecca Sizemore Brianna Ammerman
Hannah Yates Sierra Dever
Abigail Taylor Brice McLarth
8th - Rachel Gubala 8th - Hailey Bracewell
Brittany Darling
Guys:
Mason Bolt Jordan Felde
Tyler Walker Michael Ostrander
Brandon VanWert Aaron Crapsey
Mason Versluis Sam Lewis
Jim Beltz Thomas Devos
Nicholas Kridler Chris Terranova
Jordan VanWert Ryan Walker
Jake Lewis Alex Stiles
Nathan Prince Caleb Sible
Tyler Tyink Jacob Podell
Parker Fritz Gabe Lane
Donald Kridler
Rey Santos Brad Martens
Matt Bowman Jack Harrison
Matthew Wieda Michael Dieter
Hunter Matthews Zach Carlson
Please note: All completed forms and full payment is due on
Tuesday, July 9 at the MANDATORY parent meeting.
Powered by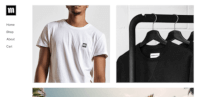 Create your own unique website with customizable templates.