High School Solo and Ensemble Reminders
Saturday, February 9th, 2018
Oakridge High School,
5493 Hall Rd, Muskegon, MI 49442
Reminders:
DON'T FORGET YOUR INSTRUMENT or MUSIC

Dress Nicely

NUMBER YOUR MEASURES!

Arrive 30-40 minutes before your performance time to find your room and get ready

Make sure you tune! Tune together if you are in an ensemble.




Remember to not "over-warmup". Don't overthink it. Smile and do your best! I am so proud of all of you and how hard you are working through this adversity. No matter the outcome, remember that a division rating at Solo and Ensemble festival doesn't measure your musicianship. It is a snapshot, and, things happen.




The judges original will be at HQ at

Oakridge High School

(NOT ORCHARD VIEW)

. Please return after your performance. Make sure your originals measures are numbered as well.

If you are part of an ensemble, you MUST attend. If you don't attend, your ensemble can't perform. Please make appropriate plans for rides to be there, We have had this happen before and it is devastating to the students and parents that come to the festival and can't perform because one person doesn't show up. (Come even if you're sick).

If you haven't paid your accompanist fee, please send that money in to Mr. Schnicke. Checks are made payable to:

Kent City Music Boosters.

DO NOT PAY YOUR ACCOMPANIST,

the boosters will send them a check.

If you have an accompanist, you

MUST

write a thank you note (especially with this crazy 2 weeks). Like you, they have put in extra time to prepare your solo accompaniment. Please present them the thank you note at Solo and Ensemble.

Please remember you are representing Kent City High School, please act appropriately at the festival.

With this crazy weather, your performance might get more basic comments from the judges. Don't cry if your performance isn't up to your standards. Do your best and be proud of whatever effort you have. Don't respond back to a judge with any sarcasm or defiance. In most cases they will be great with you if you are respectful with them. Honestly, this year a 2 is going to feel like a 1 and a 3 is going to feel like a 2.

DON'T FORGET YOUR INSTRUMENT AT SCHOOL
Powered by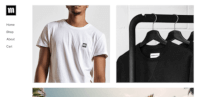 Create your own unique website with customizable templates.