Upcoming:
Football Game Friday August 24th vs. Newaygo
5:30pm - Meet/Attendance/Instruction
6pm - Warmup at field
7pm - Leave for Stadium
7:30pm - Kickoff
10pm - ish - Dismissal

Bring $$ for game for concessions

Attire: Khaki Bottoms and Tennis Shoes with Red Kent City Shirt (in case show shirts aren't done)
​
---
Band Camp Revisited - Saturday August 25th
8:45am - Meet/Attendance/Stretch
9-11:55am - Rehearsal
12-12:45 - Lunch
12:45-1:45 - Sectional
2-3:45 - Rehearsal
3:45 - Snack, Get into Uniforms
4:15pm - Start Pictures
5:30pm - Warmup
​5:45pm - Parent Performance

We will be in uniform for the Parent Performance. Bring long black socks and under gear (shorts/spandex/etc.

---
September 7 - Home Football Game - Military Appreciation Night

5pm - Meet/Attendance/Instruction
5:30pm - Warmup at field
6:30pm - Leave for Stadium
7pm - Kickoff
9:30pm- ish - Dismissal
Bring $$ for game for concessions
Attire: Blue Jean Bottoms and Military Shirts (Students need to Bring in their $12 for the shirts ASAP)
---
Fall Festival Parade and Mattress Sale - Sat. Sept. 8
We are going to wear uniforms this year! (Unless it's super hot).
​Bring your under gear for the uniforms. Long Black socks too.

10am - Arrive at HS and warmup by section
10:30am - Lineup for parade on North Side of School
11am - Parade Begins
11:45am - Students back to HS and take care of instruments

Mattress Sale all day - 10am-5pm in HS Gym - PLEASE HELP SPREAD THE WORD ABOUT THIS!
---
Attire - Uniforms (Bring Under Gear). Bring Show Shirts for after we perform
Bring $$$ for concessions

Schedule
11am - Meet at KC and Warmup/Rehearse
2pm - Load and Snack and get into Uniform
3:10pm - Leave KC
3:20pm - Arrive at Sparta HS
3:50pm - Warmup
4:25pm - Leave Warmup
4:3opm - At Gate
4:40pm - Performance
5pm - Clinic
- Take care of instruments
- Hit concessions
- Watch rest of bands

****Parents, we will be taking 2 buses to Sparta no returning bus as it is so close to Kent City. We are trying to use the same paperwork that the Athletic Department is using for students riding home with parents. We will be asking for a list of who is riding home with parents for organizational purposes. Please plan accordingly.
---
Good Video on Reading Coordinate Sheets
Powered by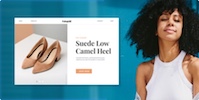 Create your own unique website with customizable templates.