My first Presidential Address
Hey guys! My name is Kate Toporski. I am a junior, at Kent City High School. At band awards I was selected as the Band President! I am so excited to be a leader in our band. I am going to help our band out in any way that I can. I can't wait to organize the fun events that we will participate in this summer and fall :) Just a reminder...We need to keep the cubby room and band room clean! To be a top notch band, we need to be clean, organized, focused, and dedicated! Let's take our band to state this year!

HEY BAND! ARE YOU READY TO GO?!
The opener is up! Check it out and PRACTICE, PRACTICE, PRACTICE! We will be awesome and so successful this year! Band Camp 2011 is just around the corner, and I have a ton of fun things planned! So, check out the opener and get out your horn or drum! STATE FINALS HERE WE COME!!! :)
Nice Job!

This weekend so so crazy, but everybody handled it well! Good job keeping focus during our competition and rehearsal time! I hope that everybody had a great time celebrating afterwards :) Let's keep up that hard work and really push in our rehearsals and at Jenison! This band is going great places! We are going to show people what the Kent City Marching Band is made of! Practice hard, and let's leave it all on the field on Saturday :)

Powered by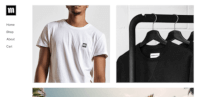 Create your own unique website with customizable templates.